Two interesting fatherhood studies crossed my desk recently.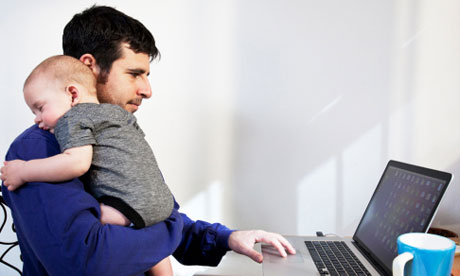 First: If you're a workaholic, your sons are more likely to develop more aggressive behavior than fathers who work fewer hours. According to Jianghong Li, a senior researcher at the WZB Berlin Social Science Research Center in Berlin, Germany says, "This finding is important because there is limited prior research that has specifically examined fathers' work hours."
Read more here.
Meanwhile:
Young fathers seem to be at a increased risk of developing depression while their kids are pre-schoolers. Lead researcher Dr. Craig Garfield, an associate professor of pediatrics at Northwestern University Feinberg School of Medicine in Chicago, told the Utah People's Post that the dads' depression scores showed a clear shift over time. According to researchers, the study didn't prove that early fatherhood causes depressive symptoms, but does show an association between the two.
Read the story here.
Do you like this post?
---